04 Newsletter | Summer 2018
Thank you for being a member!
This past May, panel members were asked to participate in the APP Demographic Survey with an opportunity to win one of five $100 gift cards. The data collected from this survey is to help us better match you to future surveys that require information beyond the basics, like age, gender, or education. Thank you to all the panel members who completed the survey!
Congratulations to T.H. from New York, D.R. from Texas, G.L. from Oklahoma, J.P. from Ohio, and S.W. from North Carolina who were the raffle winners and will each receive a $100 gift card from the APP!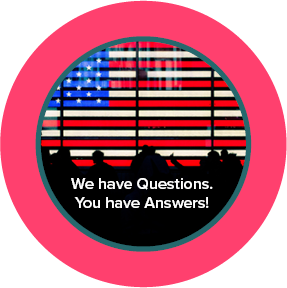 The panel reached a major goal of 10,000 panel members ahead of our one year anniversary on June 1. This achievement couldn't have been done without you and your referrals of family and friends.
As the APP continues to grow, we are continually looking for people willing to share their opinions and experiences with us. Having a large pool of panel members allows us to survey individuals with a diverse range of backgrounds to get a better sense of the issues that affect our lives.
We appreciate your participation in making the panel a success!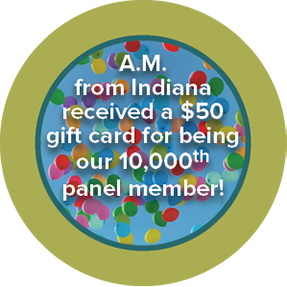 Did you know... The average age of an American Population Panel member is 50.
94% of members have finished high school and 80% have completed one or more years of college.
The top five states with the most panel members are Pennsylvania, Florida, California, Texas, and Ohio.
Occasionally, our surveys have optional child components, so knowing 60% of panel members reported having children allows us to direct those surveys to eligible parents or guardians.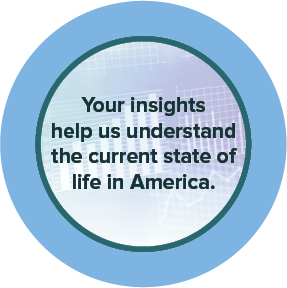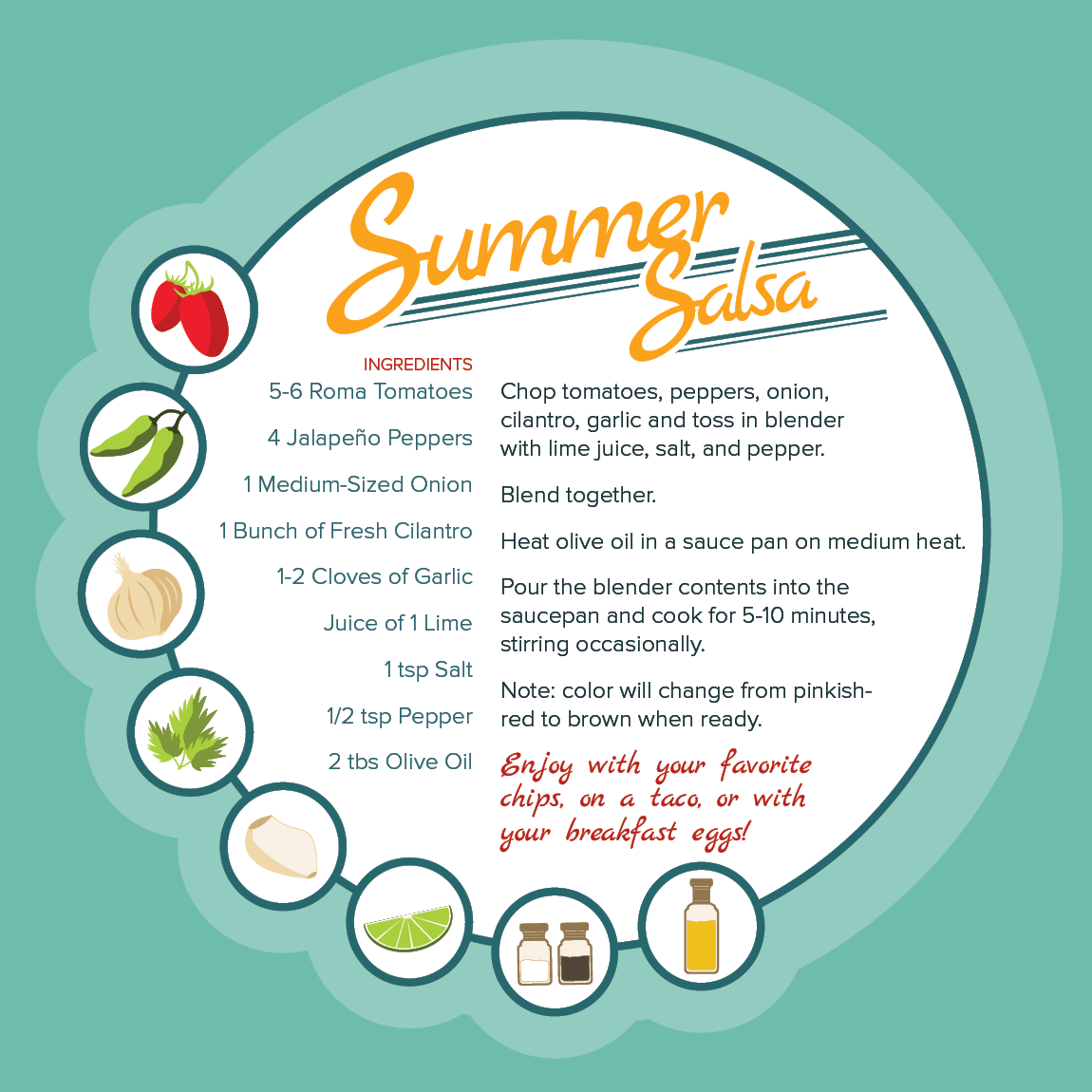 Summer Salsa
Ingredients
5-6 Roma Tomatoes
4 Jalapeño Peppers
1 Medium-Sized Onion
1 Bunch of Fresh Cilantro
1-2 Cloves of Garlic
Juice of 1 Lime
1 tsp Salt
1/2 tsp Pepper
2 tbs Olive Oil
Instructions
Chop tomatoes, peppers, onion, cilantro, garlic and toss in blender with lime juice, salt, and pepper.
Blend together.
Heat olive oil in a sauce pan on medium heat.
Pour the blender contents into the saucepan and cook for 5-10 minutes, stirring occasionally.
Note: color will change from pinkish-red to brown when ready.
Enjoy with your favorite chips, on a taco, or with your breakfast eggs!