09 Newsletter | Summer 2020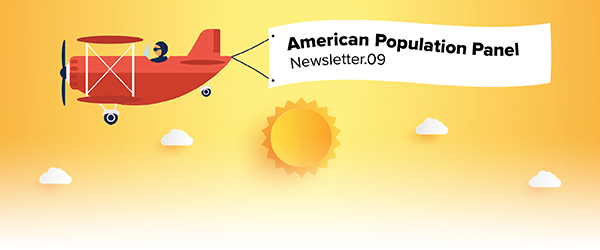 Why You Matter
On June 1st, the APP celebrated its third anniversary – and if we hadn't all been working remotely we would have had CAKE!
Some of you have been members for almost three years, others only joined our panel recently, but YOU ALL have important views to share, your voice matters, and our researchers thank you!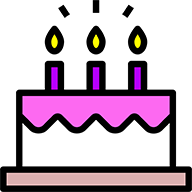 Everyone has different beliefs, behaviors and opinions, and by sharing your own thoughts, values, and experiences, when looked at all together they help to represent those of all Americans. Sometimes we ask for your voice to represent your generation. In other studies you may represent your chosen gender or your racial/ethnic identity. We never forget that each panel member is an individual, but like a choir, the beauty of your voices raised together gives a richness to our understanding of the social and health issues that people face in today's world.
Many of you answered one or more of our own COVID-19 surveys and we are especially grateful for your willingness to do so, even though we could not pay each respondent individually. Most of the research surveys we ask for your help with are done using research grant money – grants that include funds to pay for your time. We were unfortunately unable to obtain any funding for the COVID-19 surveys but we believed you would have important views to share on the pandemic too. And you did! We presented preliminary findings from the first two rounds of this study for the state of Ohio (see APP in the news) but we will share national results from all three rounds in an upcoming newsletter.
Over the past three years we have grown the APP to more than 36,000 members. If you have mothers, fathers, aunts, uncles, siblings, children over 18, or friends who you think might like to join the panel, please give them our referral link: go.osu.edu/REFER. If everyone was able to sign up just one more person, we could increase the panel size to over 70,000!
Here's to celebrating the next 3 years!
Sincerely,
Dr. Elizabeth Cooksey
Professor of Sociology and
Director, CHRR at The Ohio State University
---
Research Highlights
Life-cycle Vaping and Smoking Survey
The Life-cycle Vaping and Smoking Survey asked respondents about whether, when, and how much they have ever smoked cigarettes, marijuana, and used e-cigarettes (vaped). This information was collected to provide better evidence and information to the National Institutes of Health.
Of those who responded to the survey, 49 percent currently smoke regularly (including either THC, Nicotine, or both), while 37 percent currently vape regularly (including either THC, Nicotine, or both).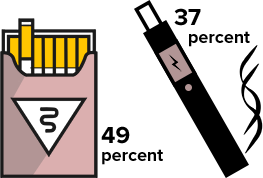 American Protest Survey
The American Protest Survey asked panel members their opinions about the recent protests happening across the United States. Of those who responded, 66 percent strongly/somewhat support the protests in comparison to 27 percent who strongly/somewhat opposed the protests.
Additionally, participants were asked to rank local, state, and federal handling of the protests. 40 percent approved, while 44 percent disapproved of local officials' handling of the protests. 31 percent approved, while 48 percent disapproved of state officials' handling, and 14 percent approved, while 74 percent disapproved of federal officials' handling.
enlarge chart
---
---
Contact the Panel
Keep in touch with the American Population Panel via web, email, phone or text message. The contact information in your panel account is used to send survey invitations and payments. Members can update their contact information by email, phone call, text message, or logging into your panel account (panel accounts require a first time activation).
Email: panel@appanel.org
Phone: 866-448-6075
Text: 866-286-6400