08 Newsletter | Holiday 2019

A Message from the Director
A couple of months ago I listened to a radio program on how easy it is to identify a respondent in a survey with just three pieces of personal information: date of birth, zip code and gender. This helps me to explain how the APP is committed to keeping your personal information secure so that no one will be able to identify you either as being a member of our Panel, or from any of the questions you answer in any of our surveys.
First, we never ask you for your full date of birth – only your year of birth. Month and year would probably be ok too, but asking for day, month and year can quickly help to identify you. Second, although we ask you for the zip code you live in, we NEVER pass this along to a researcher. We use that information solely to determine if you live in a geographical region where study participants are needed. Third, yes, we do ask for your gender, but this can only be used to identify someone if all the other pieces of information are available, and of course they are not.
Here at CHRR at The Ohio State University, concealing your identity and keeping your data secure is our highest priority. We have multiple layers of data access, and what data are available to view depends upon the particular person's need. I am the Director of CHRR and I head up the APP but I do not need access to any personal identifying information for the job I do – only the basic demographic information that you provide in your profile that helps me match you to applicable studies.
A researcher who heads up a study only needs access to answers to the questions they have asked. If their study required people from all states, the only geographical information they would be given would be the Census Region where you live – and the entire 50 states are divided into 9 of these regions. The staff who send you invitations to take part in studies only know you by your unique ID code that is a scrambled mixture of letters and numbers.
I thought it was important for you all to understand how we do things. We will NEVER sell your information or release the personal emails and phone numbers you have entrusted us with. If you have any questions at all, please contact me directly at Cooksey.1@osu.edu with "APP security questions" in the subject heading. I am always happy to explain what we do and how we do it.
Sincerely,
Elizabeth Cooksey
Director, CHRR at The Ohio State University
Principal Investigator of the APP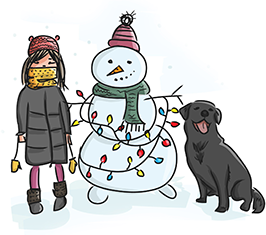 Survey Highlights

The Higher Ed project focuses on people's political attitudes and their views of higher education. The information from this survey will help researchers understand the public's level of support for different university activities.
In the pre-test of the Higher Ed survey, respondents were asked how much they agree or disagree with particular statements. We found that:
47% of respondents either agree or strongly agree with the statement: "When it comes to university rankings like US News and World Report, it matters a lot to me where the public universities of my state are ranked."
The Higher Ed survey is just one of several studies this year that has relied upon panel members to share their insights and experiences!
Multiple Languages survey
In the Multiple Languages survey, we asked panel members if they knew two or more languages. This "mini" survey was used to help us identify which panel members may be eligible for future research in language studies.
Of the members who responded yes to speaking two or more languages, we asked them to list each language. Panel Members listed almost 80 languages!
The top ten languages (other than English) were:
1. Spanish
2. French
3. German
4. Sign Language
5. Italian
6. Russian
7. Japanese
8. Portuguese
9. Arabic
10. Hebrew